Frisella Nursery Wholesale Portal
Welcome to the Frisella Nursery Wholesale Portal!
Our wholesalers have access to exclusive content, priority access to sales, can learn about our featured specimens, and download our latest plant guides.
Exclusive Frisella Nursery Wholesale
Articles and Industry News
September in St. Louis generally marks the end of perennial planting. So if you're still hoping to get some herbaceous perennials in the ground… do it now!
It may be tempting to go for the traditional red maple lined street or a solid wall of arborvitae for privacy, but focusing on diversity can be a fun way to discover plants you might not have ever considered before!
Whether you're looking to fill a tight spot or just want to add some vertical interest to your landscape, these are some great options:
Specimen Spotlight
September 2021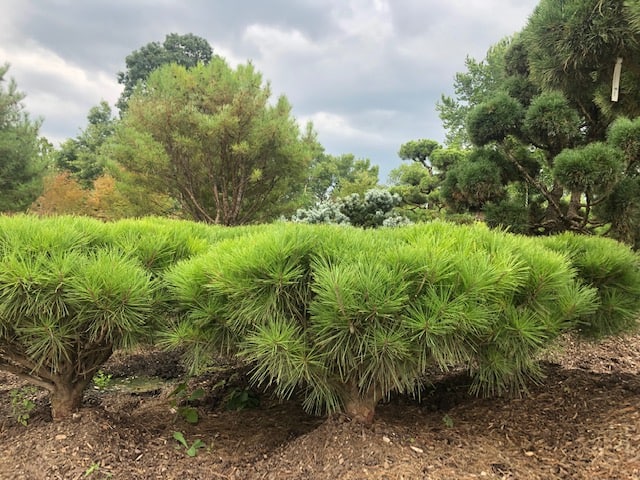 Tanyosho pine
Pinus densiflora 'Umbraculifera'
Also called Japanese Umbrella Pines, Tanyoshos are a classic choice for formal and Japanese gardens. A slow-growing, multi-stemmed tree with dense upright spreading branches. Older bark exfoliates with various shades of reddish brown. This plant grows best in full sun and well-drained soil.